Appendix
Biographical Sketch of H.B. Parks
(1879-1958)
H.B. Parks was born on June 10, 1879 in Carlinville, Illinois to William Stewart Parks and Sarah (Cowdry Braley) Parks. In 1893 he entered the preparatory school of Blackburn College in Carlinville, receiving a B.S. degree from the college in 1900.
He farmed in Illinois from 1900 to 1903. Owing to a prolonged drought in the Central States, he moved to farm in Sioux Falls, SD from 1903 to 1907. Parks married Mabel Gary on December 16, 1905. His daughter Elizabeth Jean (Parks) Bremer, was born in South Dakota on November 24, 1906.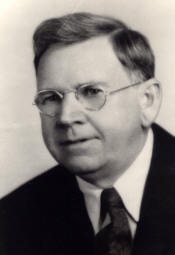 From mid-1907 to 1911, Parks was the instructor and superintendent of mechanical work at the Sheldon Jackson Indian School in Sitka, Alaska. (The school was operated by the Presbyterian Church, of which he was a lifelong member.) By his estimate, he was one of only 50 white people living there at the time. (The US census indicates there were a few hundred whites, though they were still a distinct minority.) His children grew up speaking the local dialect better than English. He was placed in charge of the school's museum, his first curatorial experience. His son Haliburton Gary Parks was born in Sitka ca. 1909, joined later by another daughter, Mabel, born ca. 1910-1911.
From 1911 to 1912, he served as superintendent of farms, Dorland Institute, Hot Springs, in the mountains of North Carolina. (This is where he reports first hearing the Drinking Gourd song.) In 1912 he accepted a position as head of the Science Department at Palmer College, Albany, Missouri, and then served as Dean from 1916 to 1917.
Parks came to College Station, Texas in late 1917 as an entomologist with the Texas A&M Extension Service. A year later he was made apiarist for the division of entomology, Texas Agricultural Experiment Station.
For parts of 1921 and 1922 he worked in the commercial sector, as secretary of the American Honey Producers League. Parks then rejoined the Agricultural Experiment Station and in 1923 moved from College Station to San Antonio to establish the nearby Apicultural Laboratory, 12 miles east of the city.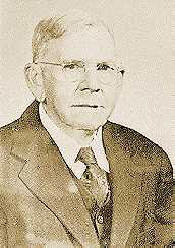 In 1927 he was named Chief, Division of Apiculture at what is now Texas A&M. In 1928 he was one of eight founders of the reorganized Texas Academy of Science, serving as its first secretary. He remained at the San Antonio laboratory until 1945. In 1945 he switched to half-time work. Moving back to College Station, he became Curator of the Museum and Botanist of the Tracy Herbarium at the Agricultural and Mechanical College of Texas (now Texas A&M University.) On October 19, 1945; two years later Spiranthes parksii was named in his honor. He retired in 1949. In 1950 he received an honorary doctorate of science from his alma mater, Blackburn College, in 1950. At around the same time, Parks moved in with his daughter Elisabeth Jean Bremer and her family. He died on November 19, 1958, at San Antonio and was interred in the San Jose Burial Park there.
Parks had wide-ranging interests in natural history, though his chief interest was bees, which he collected extensively. (He also collected fossil plants, shells and Indian relics as a hobby.) With V. L. Cory, he published Flora and Fauna of the Big Thicket Area in 1936, a pioneering survey of an important East Texas natural area. (The work served, at least in part, in support of proposals then circulating to protect the Big Thicket. Decades later, in 1974, the Big Thicket was designated a National Preserve.) He joined again with Cory to compile the first Catalogue of the Flora of Texas (1936). Parks also authored Valuable Plants Native to Texas (1937) and published on bees and honey plants as well.